The RelationDesk Platform
Manage all your social media in one place
Engage with your customers, publish your content and measure what needs to be measured in our social media management platform - RelationDesk.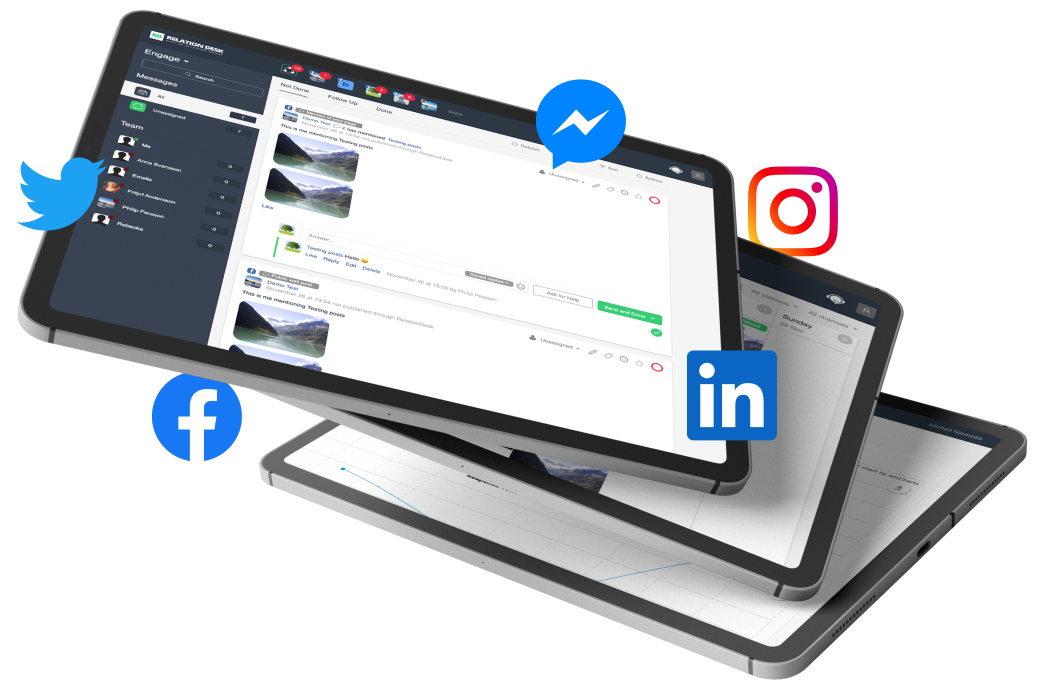 Engage
Engage with your customers. Understand and optimize how visitors and followers interact with your brand on social.

Learn the best times to publish, what topics perform with your audience, easily duplicate successful content across channels, and explore sentiment analysis all in one platform.
Publish
Publish and design great content, schedule it in the content calendar and publish to all your social media channels.

Even better, our tool lets you collaborate smoothly across teams and implement a proven approval process. Social media content work has never been smarter.
Measure
Measure to get key insights.
It's time to exceed your customers' expectations by taking true control of your performance.
Get all the data and deep insights you need to understand and optimize your customer care, communication, and content KPI across social media. We make it easier than ever.
Retriever Pulse
Discover the important mentions in social media. Drill down to uncover who is posting about your areas of interest, in what channel and how much engagement the posting created.
Retriever Pulse is a social listening service that helps you find the relevant posts from the social media noise. You can discover development over time and easily create quantitative analytics for your reporting needs. We cover all the most important social media channels, including Twitter, Instagram, Facebook, Youtube and discussion forums and blogs.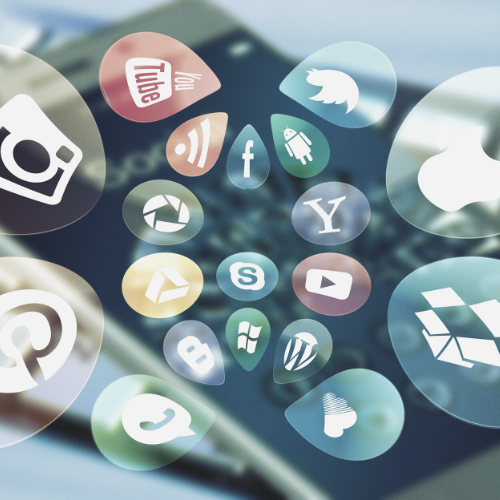 Unique social media archive
We have developed a unique archive for social media. In this archive you can do free text searches back in time in millions of posts. Get insights about how companies, events or other topics have been covered in posts published in the various social media channels.