To measure communication
Measuring and evaluating your communication is a prerequisite for successful communications management. Media analysis provides you with a way to evaluate and demonstrate the quality and effect of your PR work. We help you to find the right metrics for demonstrating both the short-term impact of your communication measures as well as the achievement of longer-term objectives on a strategic level.
Make your communication measurable and create context
Understanding the objectives needs to be the basis of all communication measurement. What drives us is creating context between your business/organizational goals and communications strategy.
We help you with identifying objectives based on your strategy and turning them into measurable goals and KPI's (key performance indicators). Media analysis provides you with a way to demonstrate the value of your communication measures, follow the development of your brand and benchmark to other actors on the market.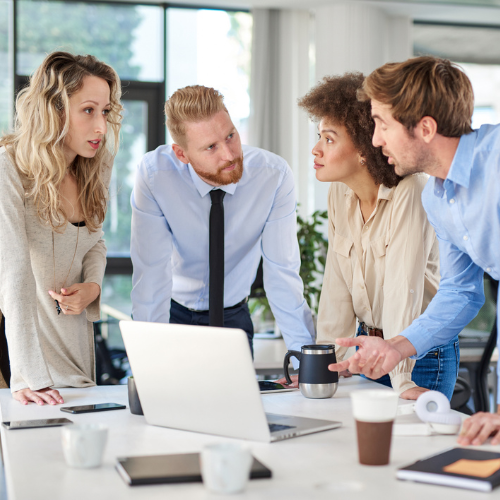 The Retriever way
Our analyses go beyond counting numbers to evaluating the quality of publicity. Our analysis reports are always tailor-made to meet the needs of your organization. We evaluate publicity by considering the exposure, attention, impression and impact of the mentions.
Exposure
How wide is your reach? How many mentions do you have? What is the potential readership and which target groups do they reach?
Attention
How dominating are you? Is your visibility in the mentions in full focus or only peripheral? Is the mention favourable your organization? How efficient are the mentions in building your brand?
Impression
How are you mentioned? Is the tone positive, neutral or negative? Does the mention include reputation drivers like evaluating your organization's employer brand, management's visionary (??) or corporate citizenship?
Impact
How have you affected the mentions? Is it based on your productivity such as a press release or event? Is your spokesperson given a quote? Has the media picked up on your key message?
We can provide you with insights on your organizations own publicity, the mentions of a specific campaign or theme or help you with benchmarking to competitors or other industry actors.
Delivery the way that suits you
In addition to the traditional pdf format delivery, we offer the option of receiving your analysis in an interactive dashboard. Retriever Insights is a user friendly and interactive platform that visualizes the findings from the analysis data. In Retriever Insights you can independently navigate the elements, research your various campaigns, spokespeople and themes, and uncover trends that can improve the communication work of your company.
Our people
At Retriever we have the largest media analysis department in the Nordics, which means that we can provide you with the insights you need to measure your communication, brand efforts and campaign performance. As a member of AMEC (International Association for Measurement and Evaluation of Communication) we are familiar with the best international standards for communication measurement, are constantly involved in promoting and developing the best ways to measure and evaluate our clients' communication. Many of our analysts hold the valued AMEC Certificate in Measurement and Evaluation.