Listen and gain insights from social monitoring tools
Retriever´s Listen is a social media listening tool developed in close collaboration with our clients. Let our customer support team help you set everything up och tailor the tool to your specific needs – and you'll get all the social data you need in an intuitive and digestible format.
Listen helps our customers understand and compare online conversations about everything from your company and brand to your products and services.
It allows you to understand what your customers are talking about, what they think, how they feel, and what they need from your business.
Why choose Listen?
Compare your data to yourself – and others
Listen makes it easy for our users to compare data using an "auto-pilot" insight dashboard without having to navigate a bunch of complex filtering options. This way, you can make well-informed decisions quicker without needing complicated software or time-consuming manual analyses.
As with all types of market research, the key to understanding your data (and improving your results) is to compare one thing to another. With Listen, you can easily compare your data to your competitors, use other benchmarks of your choosing – or compare your new campaign results to your previous campaigns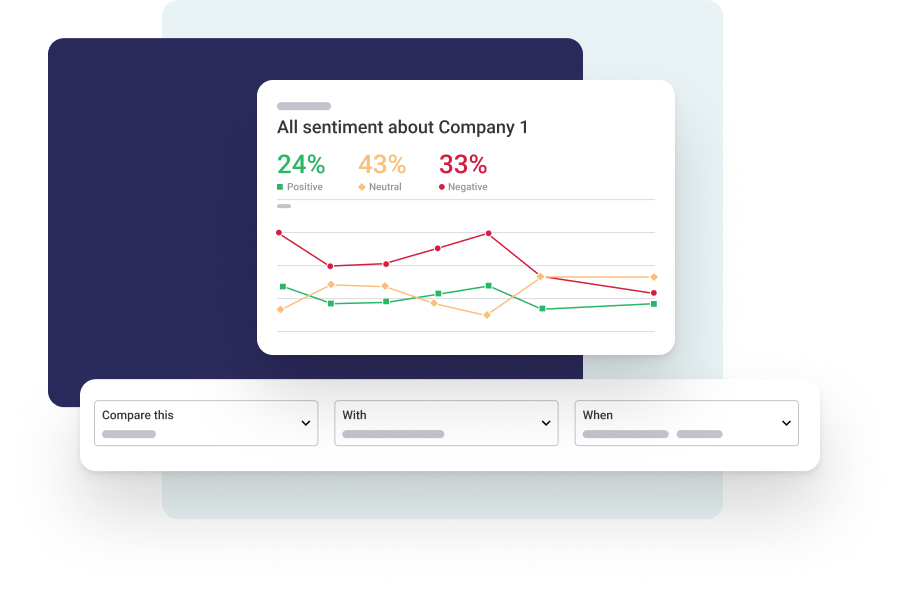 Discover insights to make the right decisions
The Market dashboard gives our users an intuitive overview of the current market landscape, allowing them to quickly discover insights they weren't even looking for – without having to set up a single Boolean search, but instead looking at data from their own accounts and other open accounts.
By doing this, they get more relevant data faster and can automatically look at and understand the data in the context of the surrounding market and their competitors.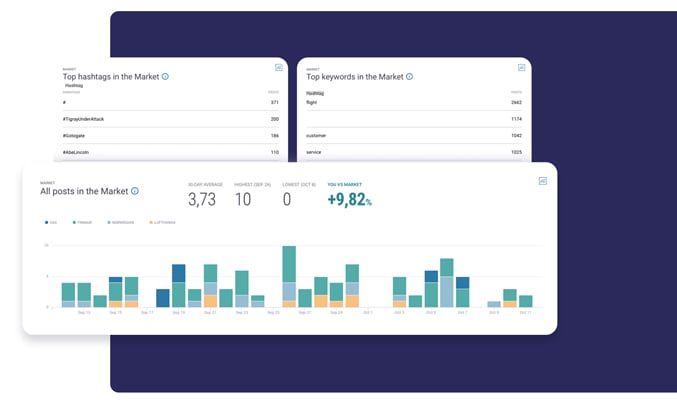 Don't miss out on any important data or insights
The Top Insights feature gives you an overview of the most critical and relevant recent events that you might otherwise miss.

This helps you save time you otherwise typically spend looking through lots of data and makes it easier to figure out what you need to do and plan your next steps.

Social media archive
In Retriever's social media archive there are over 1 billion posts from Instagram, Facebook, Twitter, blogs and forums. For several years, together with our Nordic customers, we have created thousands of searches in social media - and the results are saved in Retriever's social media archive available in Listen.
This means that the more relevant a topic is to the organisations, the more detailed information can be found in Retriever's social media archive. You are therefore searching in a selection from social media that is particularly relevant for Nordic organisations. So the result is not comprehensive, especially if the topic is less relevant for Nordic organizations, but should be seen as a good indication of the topic.

In addition to the posts themselves, you have access to statistics such as the total number of posts and the number of posts per channel.
Want to Learn More About How Our Tools Can Help Boost Your Business?