All you need in one digital platform
We monitor the media coverage and give you a quick overview in one digital media platform - Retriever Monitor.
We keep you updated on the news landscape that is important for your business. Extract relevant and updated information from the news landscape in both editorial and social media.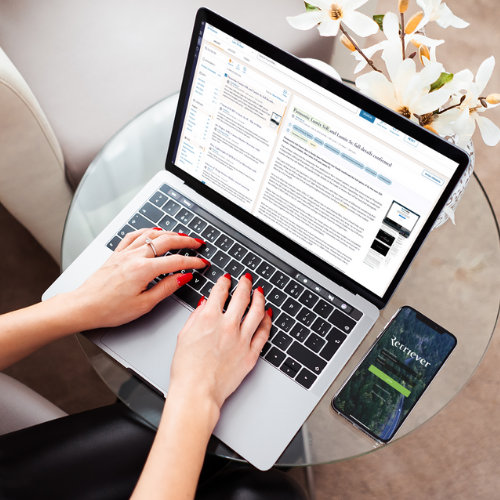 Complete media monitoring
Retriever offers the market's most complete media monitoring of editorial and social media. We monitor print media, online newspapers, TV, radio and several different social media channels. All accessible in our platform.
Retriever monitors news-producing websites and newspapers nationally and internationally. We have agreements with a number of media houses and media to index article content behind payment walls.
As the leading media monitoring agency in the Nordics, Nordic sources have long been Retriever's strength. In addition to Nordic media, Retriever's international media monitoring covers many relevant sources in many countries.
Retrieve statistics and reports
In our platform, you and your employees can get an overview of new and older news, as well as retrieve statistics, create reports and search the archives. The service is user-friendly and intuitive with a rich range of different functionalities.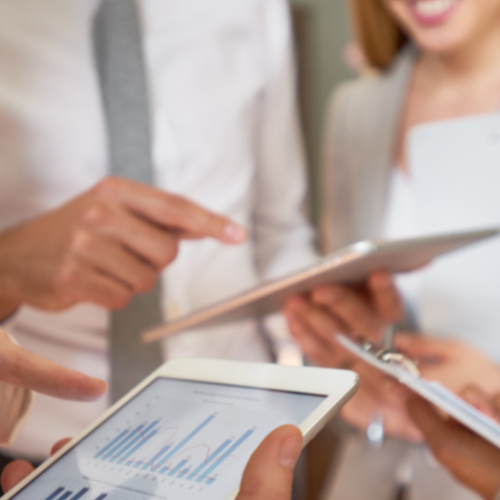 Be notified about important news for you and your business
We tailor the employees' notifications on the topics in the media monitoring that is important to receive notifications about at given times.
Activate your notification settings directly in the Retriever mobile app and receive push notifications on important

news.

Or receive daily emails with the topics that are important to follow.

We can also deliver news in a news feed to

you

r intranet or

externally.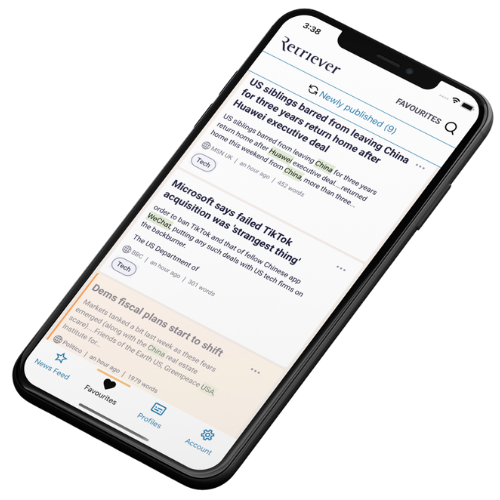 Our people and our support to you
Our customer relations department tailor the media monitoring for your business. Our customer managers ensure that relevant news is captured.
As our customer you also have the possibility to within the platform chat with us and also access our extensive help center.
We also make sure to keep our customers informed about updates or news about products and features and other important issues.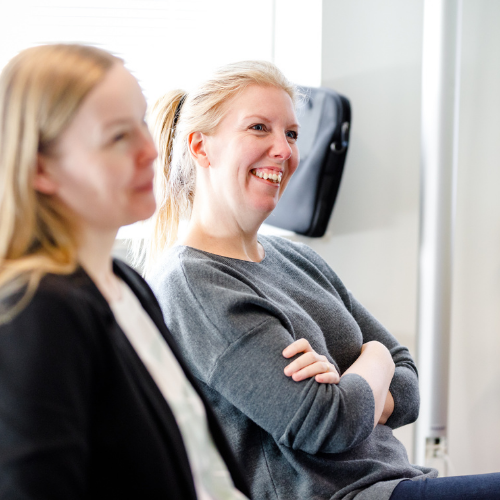 Our comprehensive media archive
In Retriever's unique digital database, you can read articles from thousands of sources a few minutes after they are published on the web or sent to the printing presses.
The media archive Retriever Research is the Nordic region's largest digital news archive that collects news from print and digital editorial media as well as radio and television - all the way back to the 1980s. In addition to editorial articles, you will find relevant content from selected websites, such as authorities and municipalities.
The media archive covers sources from all over the Nordic region and also contains articles from around one hundred thousand international media. The database currently contains approximately one hundred million (!) searchable articles and is used as a research database by journalists, researchers, authors, university students, primary school students, and many more.