Social media has gone from being a fun B2C channel that can be added on as a bonus to being an essential communication channel for basically all types of brands. In this guide, we take a look at a few tips and tricks that will help you reach your full social media potential in the best way possible.
Find your way in the ever-changing social media landscape
We know that the social media landscape is constantly changing and evolving, but one thing is for sure: the role they play in people's day-to-day lives is continuously growing. And everything points to that as the customers' social media usage increases, so do their expectations of your presence there. It's no longer enough just to be seen and heard on social media; now, significant parts of the customer communication – from customer support to product recommendations and feedback – have moved almost entirely over to social media. That also means that it's more important than ever to plan, analyze, and follow up on your activity on social media since it's one of your, if not the, most important communication channels between you and your customers today.

The Covid-19 pandemic also affected people's social media habits. For example, the average person's time on social media has increased dramatically since the pandemic hit at the beginning of 2020 – and, consequently, so has the importance of social media as a communication platform and meeting place. Many companies have evolved into hybrid workplaces where many people work remotely – a development that doesn't seem likely to change any time soon. Of course, this development also means that it's increasingly important that companies use the proper tools. That's how they'll be able to efficiently maintain and continuously develop their relationship with their customers on social media and, at the same time, ensure that they can work efficiently together no matter where the team is located.

Read all about how Covid-19 has affected the social media landscape and how you can prepare for post-pandemic times here.

At Retriever, we're constantly working to develop efficient tools and solutions to help you navigate and thrive in the ever-changing social media landscape. In this guide, we've gathered some easy tips and tricks to help you get the ball rolling and get the best possible outcome when you invest in your social media.

Let's start by taking a closer look at why social media is so crucial!
---
Why is social media so important to businesses today?
As we mentioned earlier, social media is a constantly growing platform – both in the number of users and the amount of team the users spend on the platform. As a result, huge parts of people's social interactions have transitioned to social media almost entirely. In many ways, it seems to have become a lot of people's preferred way to communicate – both with other people and with companies.

The fact that social media is a social platform is self-explanatory. However, many people seem to miss that that also demands more from the brands present on the platforms. For example, statistics show that 80% of people who use social media regularly today interact with brands there, and 70% have at some point used a social media platform when they've needed customer support.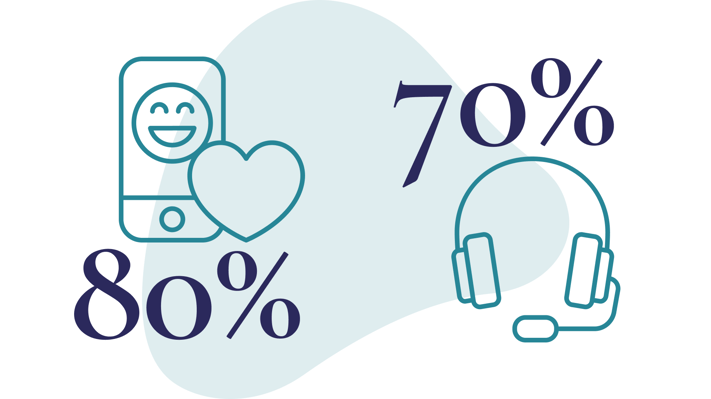 In other words, social media is an essential tool for managing your customer communication. That's where you can increase your brand awareness and shape how your potential and existing customers interpret your brand. That's where you can create positive customer experiences that consequently lead to increased revenue and long-lasting customer relations.

Read more about the importance of social media and the role social media platforms play for businesses today here.

But how should you proceed to create these positive customer experiences? Where should you begin?

An essential key to successfully building strong customer relations on social media is to invest in well-functioning customer support that spans all of your social media channels. It's easy to overlook the importance of good customer service. However, the fact is that companies whose customer support doesn't meet their customers' expectations risk losing significant revenue – or even losing customers completely. Thankfully, the solution is relatively straightforward: offer your customers support where they already are – that is, on social media.

If you want to dive deeper into the benefits of well-functioning customer care on social media, this blog post is for you.



With clear customer management guidelines and quick answers to questions and feedback, you get lots in return – both in the form of direct revenue but also in long-term customer relations and valuable customer recommendations. But to succeed, you need to invest in and prioritize your social media – starting with your business strategy.

Read more about the strategies you need to have in place to succeed on social media here.
---
What's important to keep in mind when working with social media?
There are, of course, many risks related to social media, maybe especially since their importance in many people's and companies' daily lives has increased these last few years tremendously. One of the risks that can have detrimental consequences is data management.

Since you don't actually own the platforms on which you are communicating, all information and communication are stored with someone else. This means that you don't have any direct control regarding how that information is stored and managed or how long it will be stored, for that matter. That's why you must ensure that your organization has processes for managing security risks. That way, you'll be able to document and explain how your company is GDPR compliant. It's also vital that you make sure to back up all of your information regularly and automatically – so that you don't risk losing crucial information.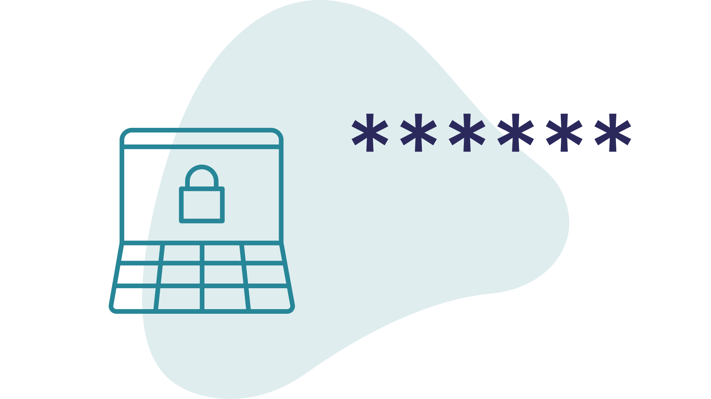 It's also essential that you have internal routines for managing your social media and the interactions that take place with your customers there. How you handle questions and feedback on your social media affects how your brand is perceived outwards, so make sure that everything is managed uniformly no matter who on the team is doing it. These routines will also help you eliminate the risk of false information leaking out that the wrong people get access to sensitive data. And if something still were to go wrong – make sure you have a crisis plan ready and that everyone in the team knows how to handle a potential PR crisis. Mistakes happen. The important thing is that you are prepared and can act in the best possible way to protect the brand and your customers' information when they do.
---
Optimize your content with data-driven content analyses
So, now we've taken a look at why social media is so essential to companies today and the risks that come with not managing them correctly, but do you know what you need to do to tap into the full value they offer? Creating content that performs decently is one thing, but creating optimized content for your specific target audience on each platform is something different entirely. And to succeed can be the difference between growing exponentially or stagnating completely. The key is to be data-driven when creating the content; the problem is that few people know where to begin when they want to perform proper data-driven content analysis successfully. Luckily, it's pretty simple. The secret is to use our four-step process:
Define your goals
Test the content
Analyze the result
Optimize the content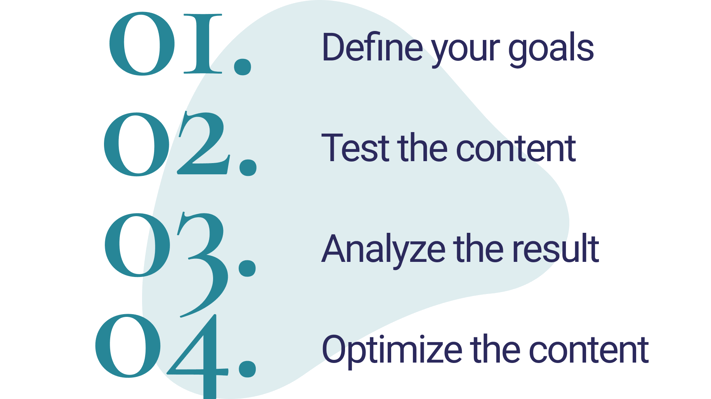 To utilize your social media's full potential, it's essential that you first define the goals of the content and then test the content you produce so that you, over time, can optimize the content and, thus, the results. Did you, for example, know that it's important to schedule your Instagram posts and publish your content at different times of the day and even different days of the week? That way, you can figure out when your target audience is the most susceptible to the content you create. Sometimes different types of content work better on specific platforms. Therefore, we recommend testing various images, texts, and videos on your different platforms to figure out what works best where.

And remember – it's an iterative process! Once you've analyzed the content and produced new, optimized content, it's time to test it again. It's a continuous process that keeps improving your content as long as you implement the four steps.

Take a closer look at why and how to measure social media in this post.
---
So, what are the concrete benefits of investing in social media? What's actually in it for me?
We've gone through several reasons to start incorporating social media into your business strategy and why it's crucial. But what are the concrete benefits of properly investing in your company's social media management? What's actually in it for you?

We've already mentioned one of the benefits, but it deserves to be repeated: a customer support team that answers quickly, professionally, and synchronized throughout all of the social media channels where your customers contact you is key to successful customer support – which, in turn, leads to increased customer loyalty and, over time, increased revenue.

If you also choose to invest in a social media posting tool like, for example, RelationDesk, you can manage all your social media in one place. You can schedule, publish, and measure activities on your social media directly in the system. This way, you get a better overview and a much more efficient work process, especially if team members aren't always working from the same location. This saves you a lot of time and money in the long run.

Does it sound like we're repeating ourselves now? In that case, it's just because it can't be stressed enough: a well-functioning collaboration in the team is absolutely vital when it comes to social media. By combining a clear strategy and planning with the help of a publication too and other social media sharing toolsl, you put yourself in the best possible position to optimize your presence on social media. Doing this will strengthen your brand, increase your business value, and quickly give you a return on your short- and long-term investment.

During the spring of 2020, Telia had a 300% increase in incoming messages on Facebook. Read all about how RelationDesk helped them improve their customer support on social media and better manage their new workload here.

Are you curious to know more about the concrete benefits of investing in your social media and how you can manage all of your social media in one place? Read all about the different advantages here.
---
How does Retriever work to keep up with the changing landscape?
As we mentioned earlier, we're constantly developing and improving our tools to meet our customers' needs as they change with the social media landscape and allowing them to manage all their social media in one place. The latest product that we're about to add to our repertoire is Retriever Listen. Retriever Listen is a tool for monitoring and analyzing social media, specifically developed and designed to meet our customers' needs and wants.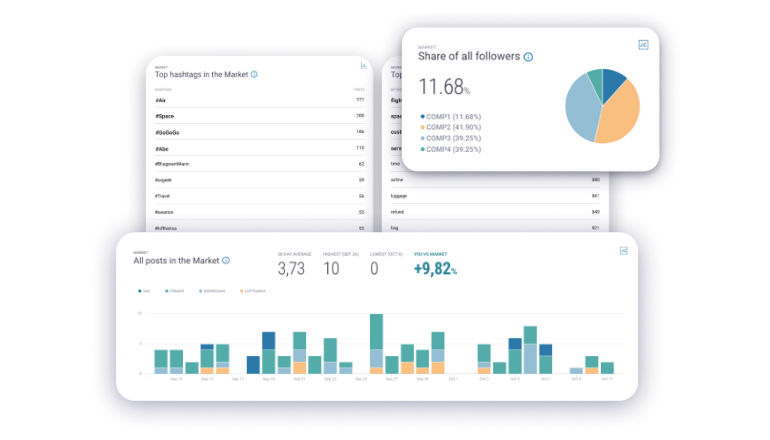 We know that it's not enough to understand and listen to social media; you also need to create insights and comparable statistics. Since it isn't possible to get very many demographic variables from the big media channels, Retriever Listen uses artificial intelligence to interpret and measure the data we do have access to – and are, that way, able to draw valuable conclusions. The new tool can also measure whether the things people write about the brand online are positive or negative. That way, we can help our clients understand how they need to proceed in order to improve their situation.

Johanna Strande is one of our analytics and product experts, and she's been responsible for the development of Retriever Listen. When we talk to her about the upcoming release, she highlights the unique way that the product was created. Instead of working with already existing products and developing them, they decided to start from scratch and develop it in close collaboration with our clients. Every part of the product is created to give our clients exactly what they need. From what data it produces and how it can compare your brand to your competitors in meticulous detail to the intuitive design that makes the product easy to use no matter how much experience or knowledge you previously had.
Read the entire interview with Johanna Strande here.
---
Reasons why you should be using social media listening tools
We know now that social media has been at the very heart of companies' communication strategies for years now. But are you using them to their full potential?

Every day, billions of conversations happen online. And no matter what industry you're in, many of those conversations are most likely relevant to you in one way or another. Social media listening tools scour the internet for any conversations related to your business and use artificial intelligence to provide you with hard data as well as information on how people seem to feel about your brand or related subjects.

In other words, social listening is your key to invaluable insights that can help you improve your communication and make sure you stay relevant to your audience. However, getting these vast amounts of data and insights might be overwhelming if you don't know how to use them or for what purpose.

To help you get started, we've compiled a list of five clever ways to use the data you get from social media listening tools. You can read about these in our guide 5 Reasons Why You Should Be Using Social Media Listening Tools.
How You Can Improve Your Engagement - And Why It´s Important
In April 2023 we hosted a seminar at our Stockholm office where our social media expert Stefan Chernström interviewed Linda Nordgren, Global VP of Crisis and Community Management, and Åsa Ramlid, Director of Community Management International Markets, from Oatly to get some more insight into how they work with engagement on their social media.
Since the seminar was so informative and inspiring we put together a few key takeaways that we think a lot of people could benefit from!. This available in a downloadable guide 6 Ways You Can Improve Your Engagement - And Why It´s Important.